We Help You Get Size Right
To ensure the correct sizing for your shirt there are two basic methods.
METHOD 1.
Measure your actual chest, raise your arms and run the tape around your chest just under your arms. You then ADD 4 inches for a standard fit or ADD 6 inches if you like more room.
Remember: These shirts are designed to be loose fitting and not like a standard (office type) shirt may fit, If that's what you want then allow around 2 inches above the tape measurement. Use method 2 to be sure.
METHOD 2.
Take a shirt you already own that fits you comfortably, close the buttons, lay it flst on a table or the floor. Measure it from side to side just under the arms, then double the result. Example: side to side = 23 inches then x 2 = 46 and that would be the size to order.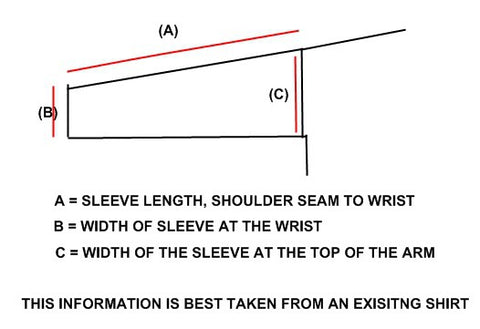 Letter sizing ?
The letter sizing system of L XL etc is very unreliable, it can vary too much by who made it and even more by which country you are in. We have shown letters only as a general guide, the actual numbers are more reliable and are the same no matter where you are, in that inch is an inch.
To avoid any possible mistakes we only use  ACTUAL GARMENT MEASUREMENT. example: 44 inches is 44 inches no matter where you are. An XL in Europe is not the same as the USA or Australia or many other countries.